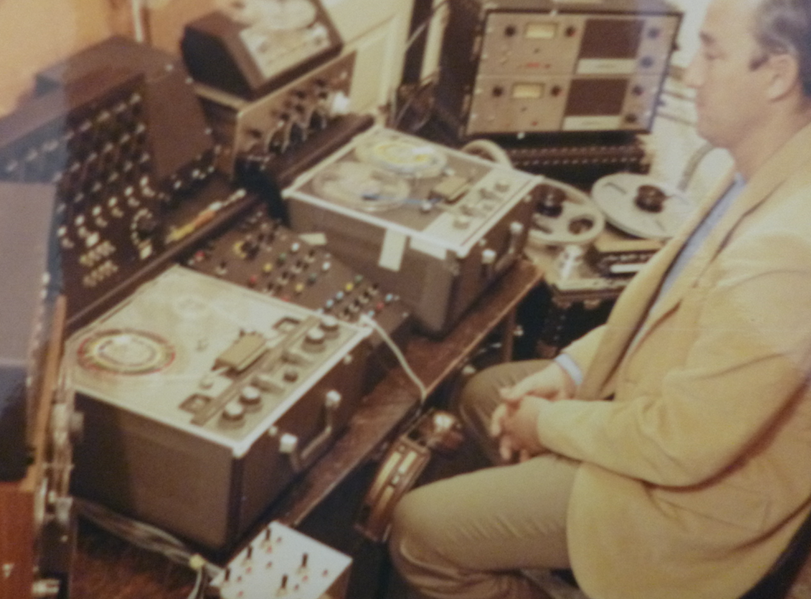 Beginning experiments with Anna Halprin's modern dance troupe, followed by Audium performances at SF State & SF Museum of Art. Performances of Audium I, II, & III. 
Audium Opens in SF's Richmond District
May 23, 1967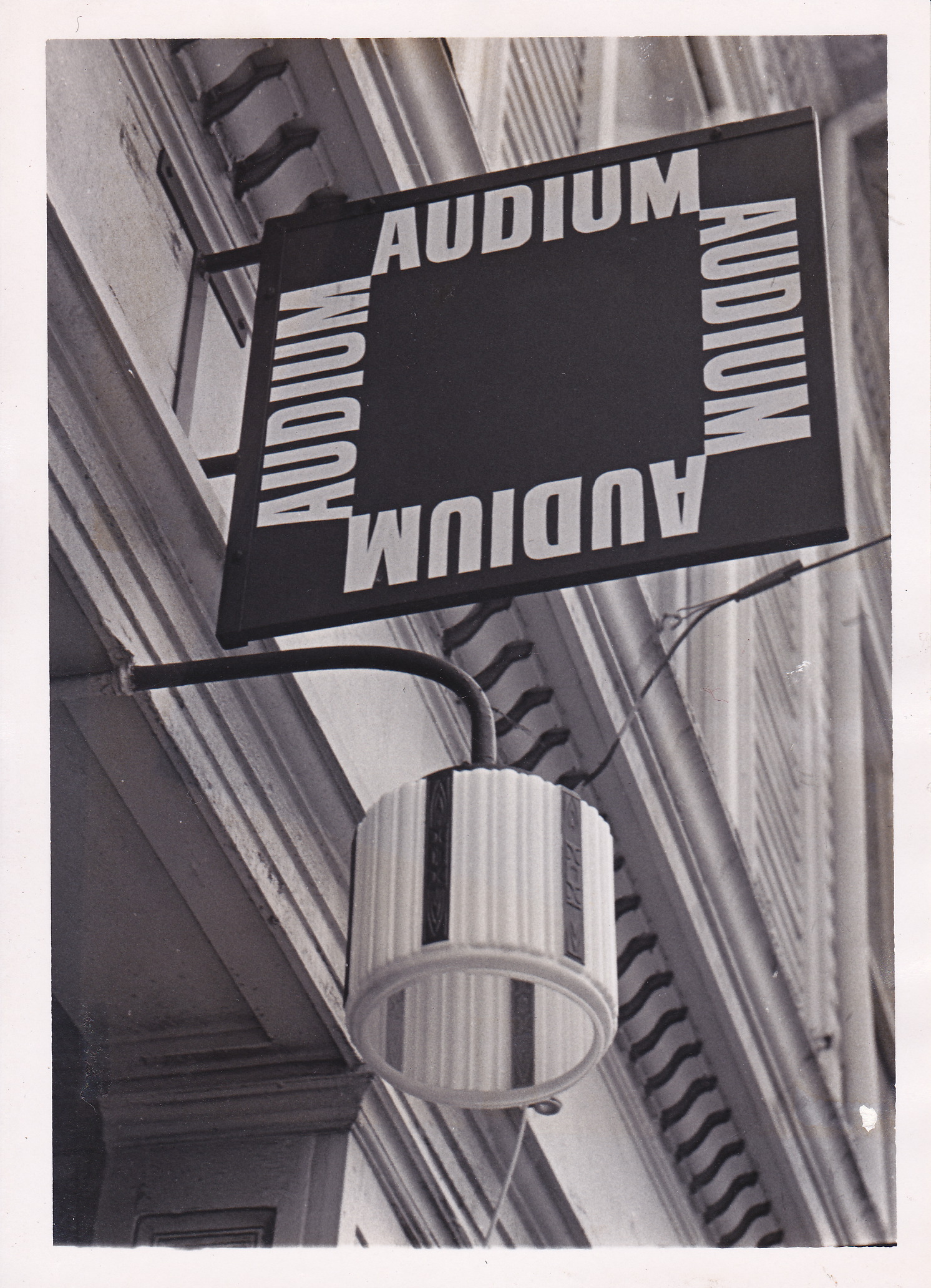 First performance at Audium's first permanent space, following 1.5 years of preparations, construction & composition. Audium IV premieres.
Audium V Premiere
September 5, 1969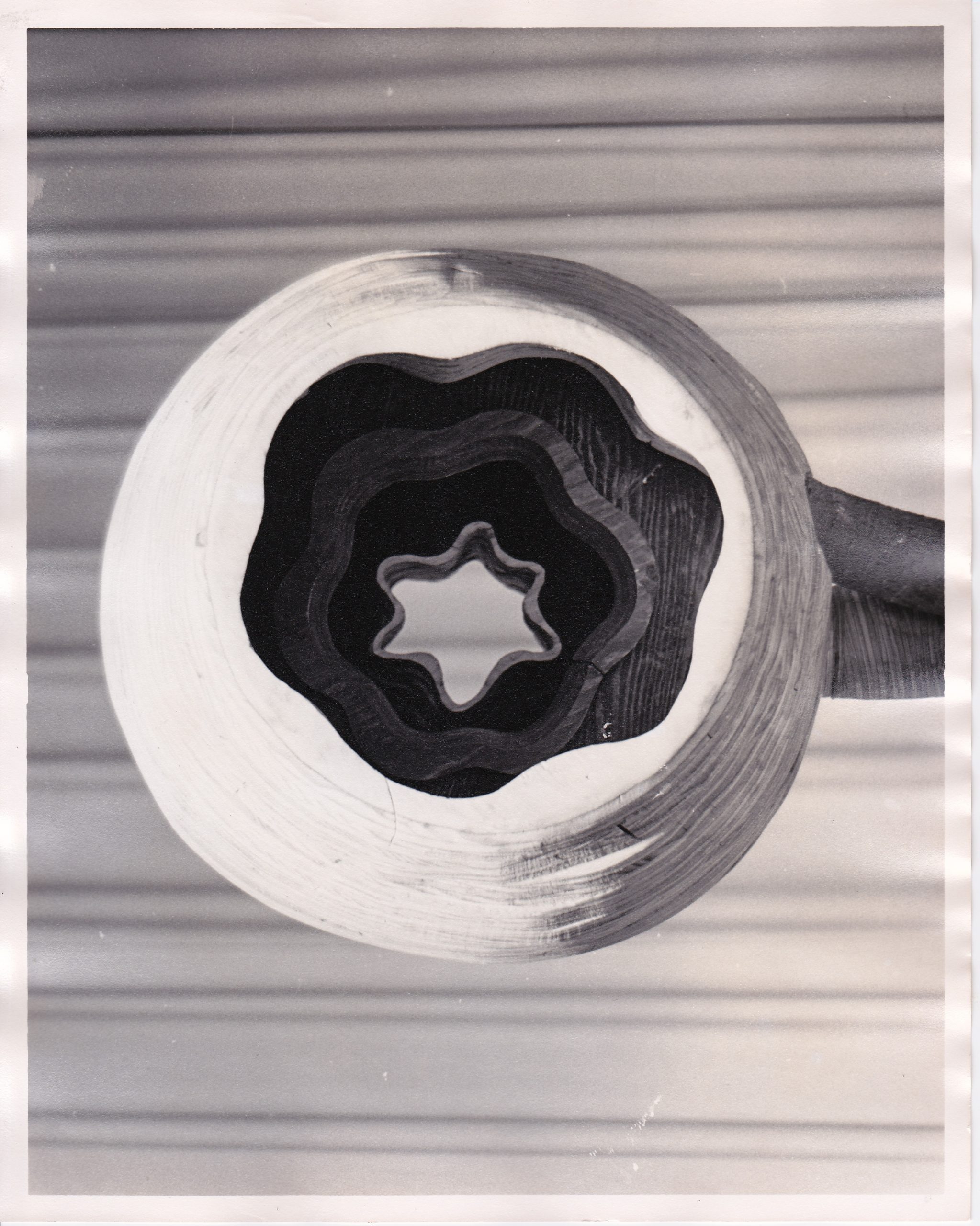 Paul Hertlendy, music critic for the Oakland Tribune, writes "Two local master craftsmen in music and acoustics have perfected a new technique… It could easily develop into a major art form of the coming decades."
New Theater Opens
October 31, 1975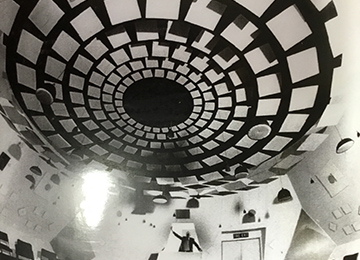 After 5 years' construction and a series of grants from the NEA, Audium opens the doors to its permanent home at 1616 Bush Street. Audium VI premieres with the opening.
LA Times Review
October 12, 1976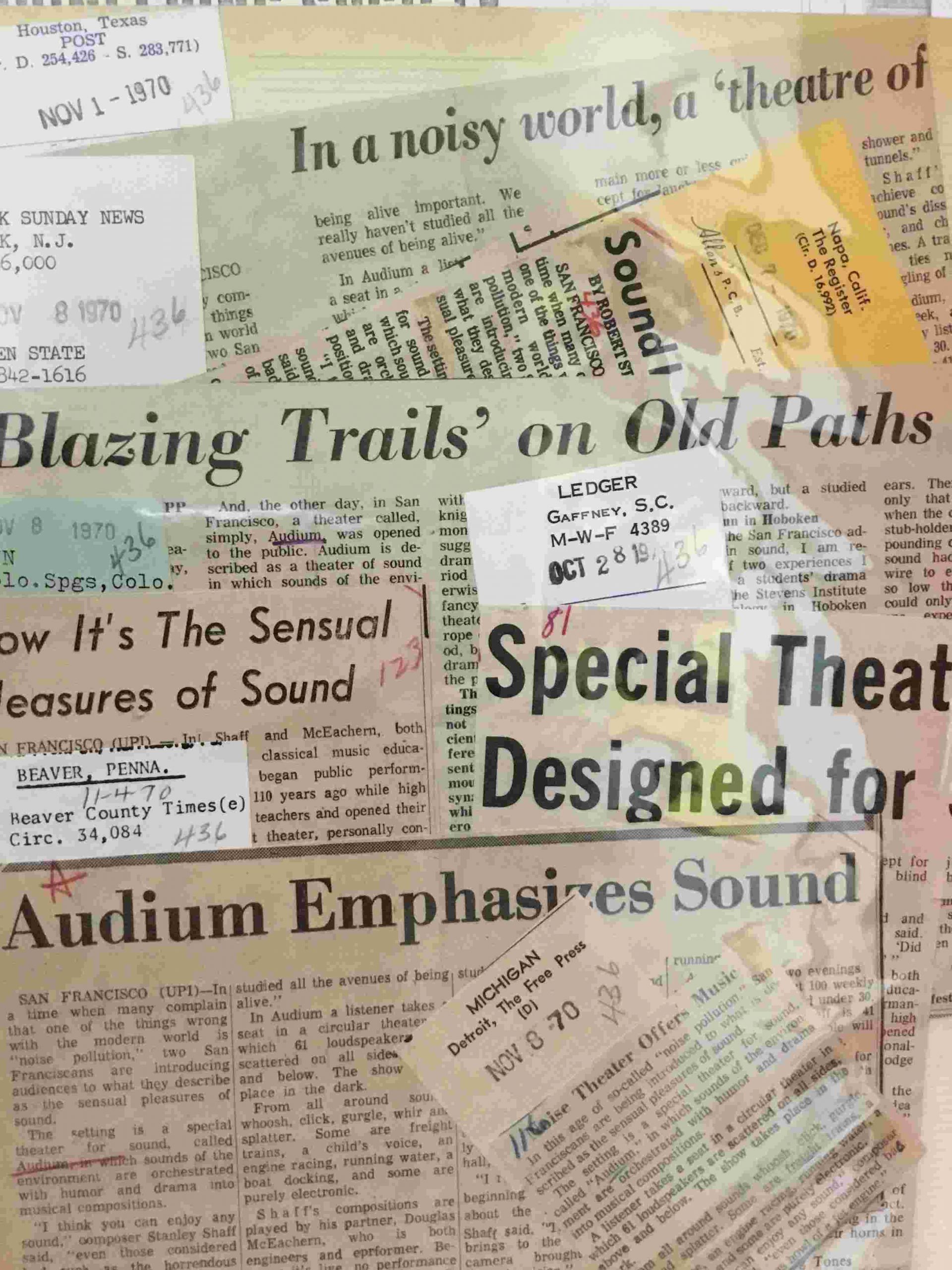 Review in LA Times, by critic David Johnston: "75 minutes of sensational aural stimulation…. Its sounds, in a blend that is both symphony and cacophony, seem to go beyond the eardrum to penetrate the soul."
Audium VII Premiere
November 23, 1979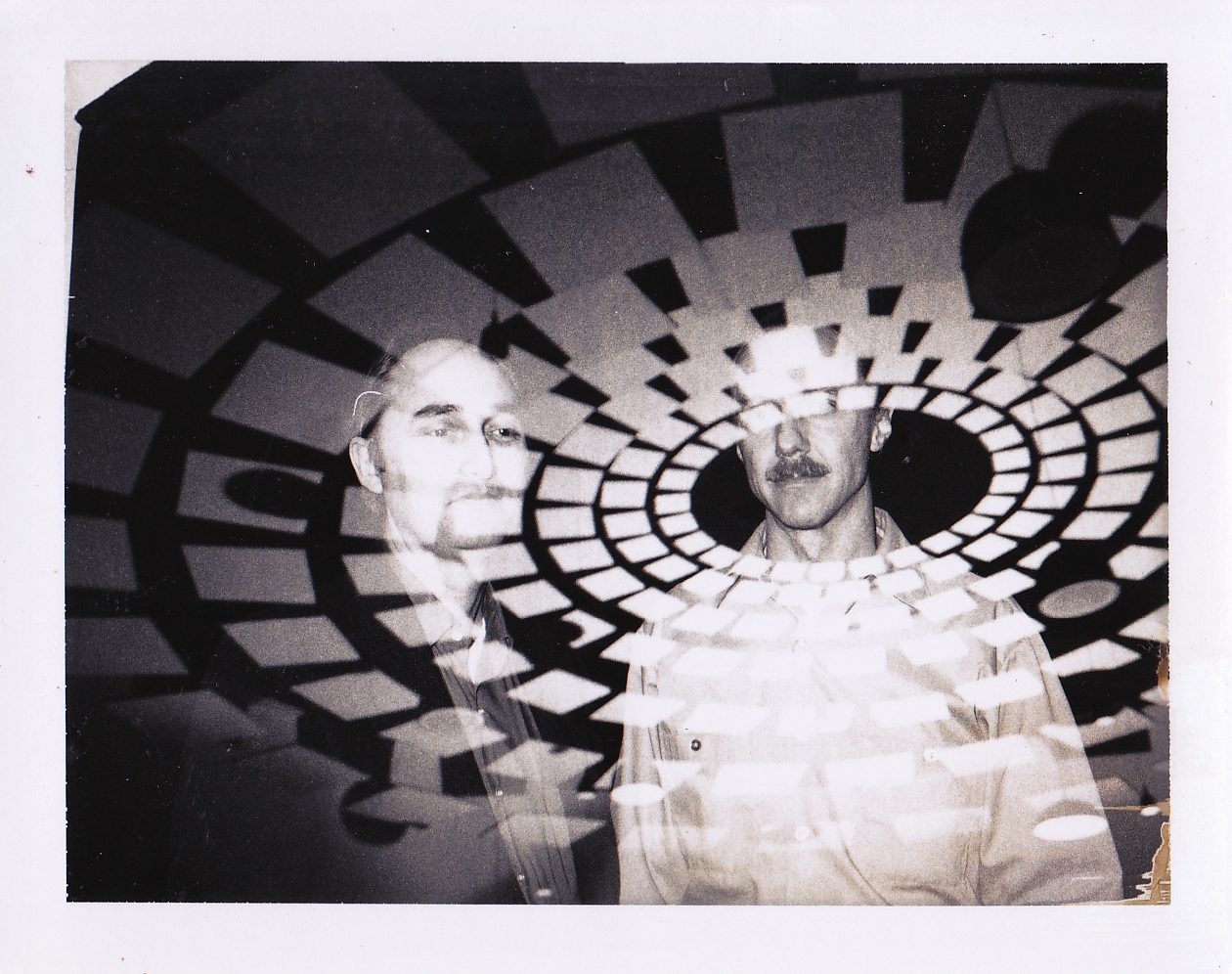 The Asahi Shinbun's Iwao Sakane writes "Audium made me recall several experimental sound halls [of] the International Exposition held in Osaka in 1970. The experiment is being continued in America. And there is a man like Shaff who is engaged in bringing back music into the everyday life of mankind."
Audium VIII Premiere
January 20, 1984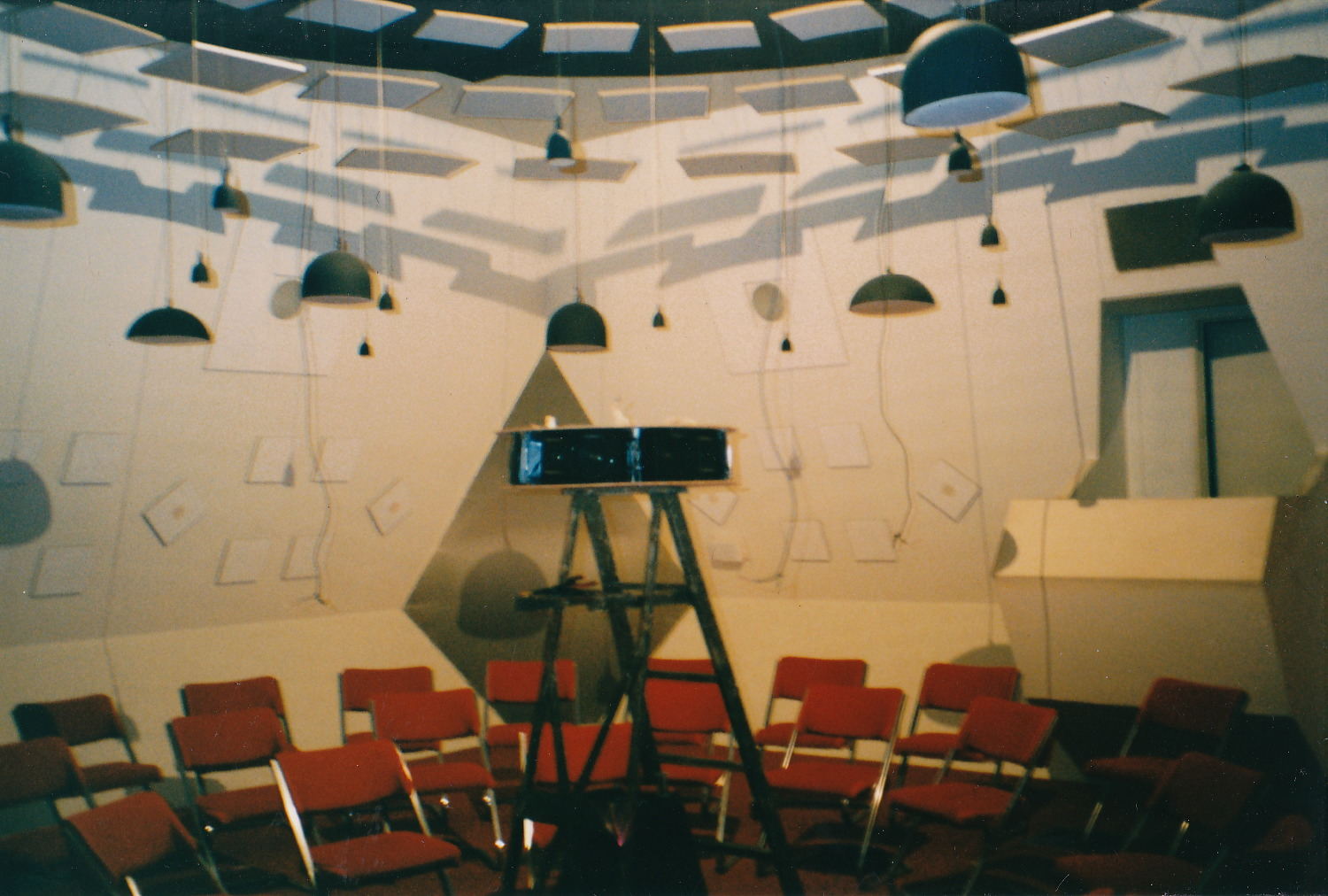 Additional "zip" speakers added underneath seats and in center. Added audio channels for lobby sound. Wired Magazine's Colin Berry writes: "Shaff's contribution lies in his realization that, if one is truly serious about utilizing space in music, one must configure the performance environment in ways that are inconceivable in a typical concert hall."
1988 – 2008
January 1, 1988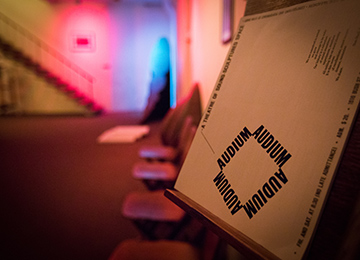 Expansion of university workshop program; class visits from schools such as  Stanford, Oxford, University of Aizu, Japan, and University of Montreal.  Increase in consultation in design, technology and the arts;  visits from Merce Cunningham dance company, SFMOMA, Meyer Sound Laboratories, Lucasfilm, Disney's Imagineering group, Monterey Bay Aquarium, IMAX, Apple, IDEO, Sony, Royal Shakespeare Company, and The Grateful Dead. 
Audium IX Premiere
October 1, 2008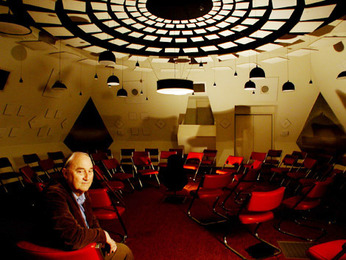 New digital playback system, additional audio channels and corner speakers installed.
Audium X Premiere
June 15, 2018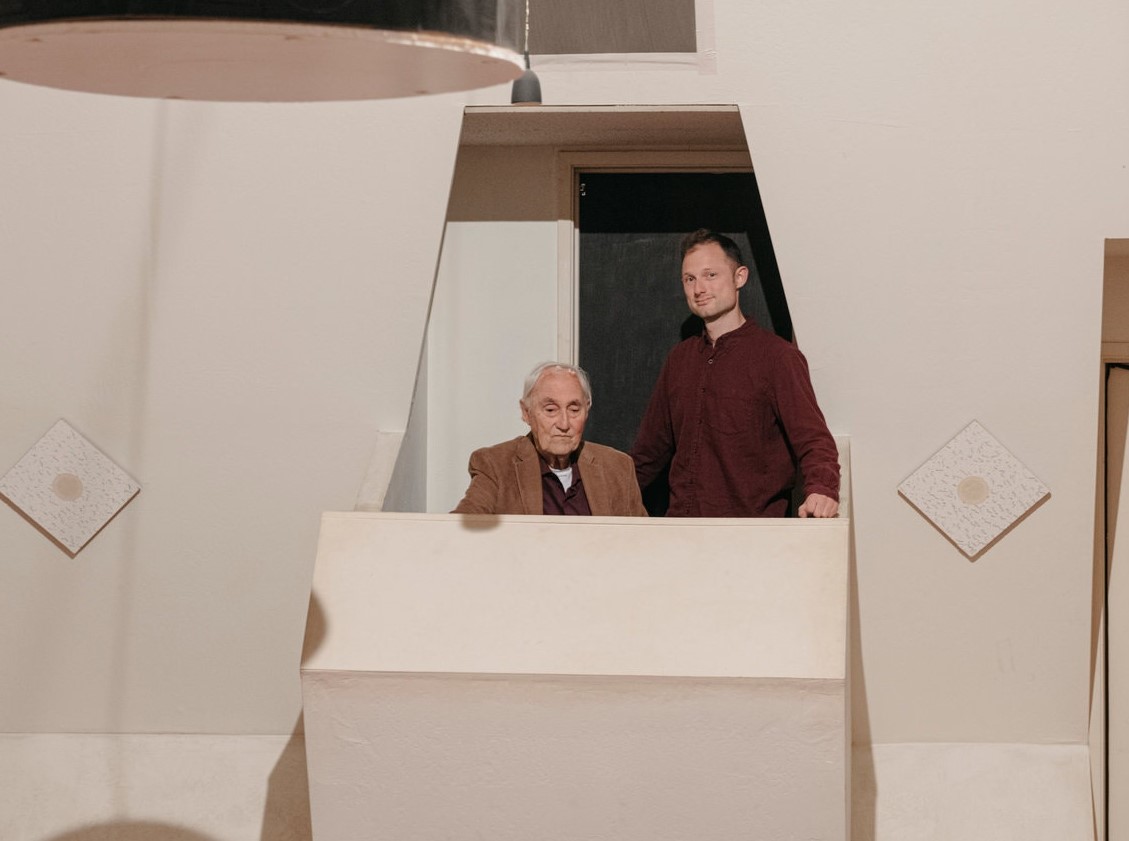 Audium 10 premieres, first collaboration between Stan Shaff and son David Shaff. 
Sound & Space Workshop Series
February 18, 2019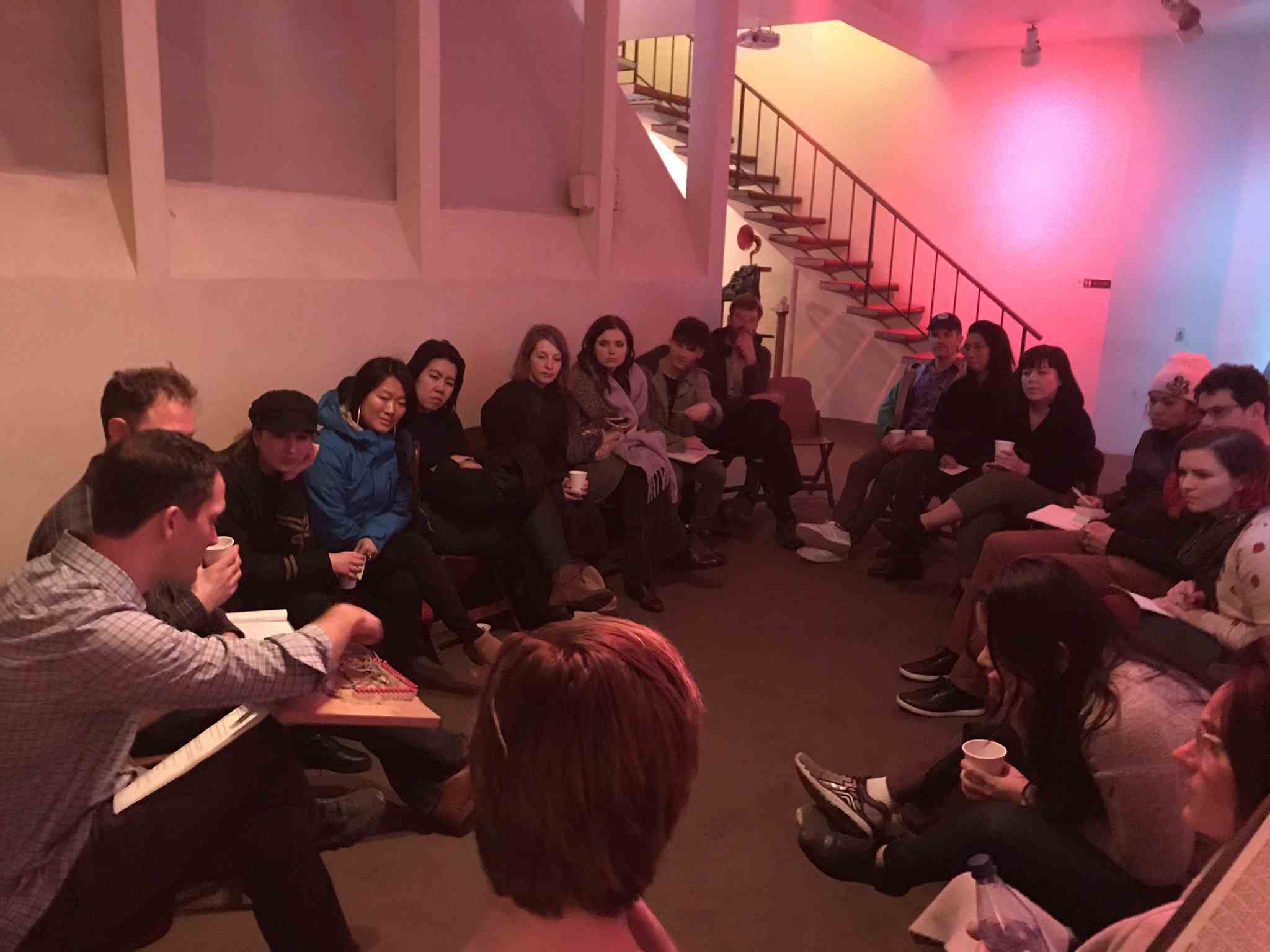 2019-2020, new bimonthly series created for Bay Area composers and artists. Curriculum focused on Audium's philosophy of design for immersive audio environments.
Audium 11 premiere
November 22, 2019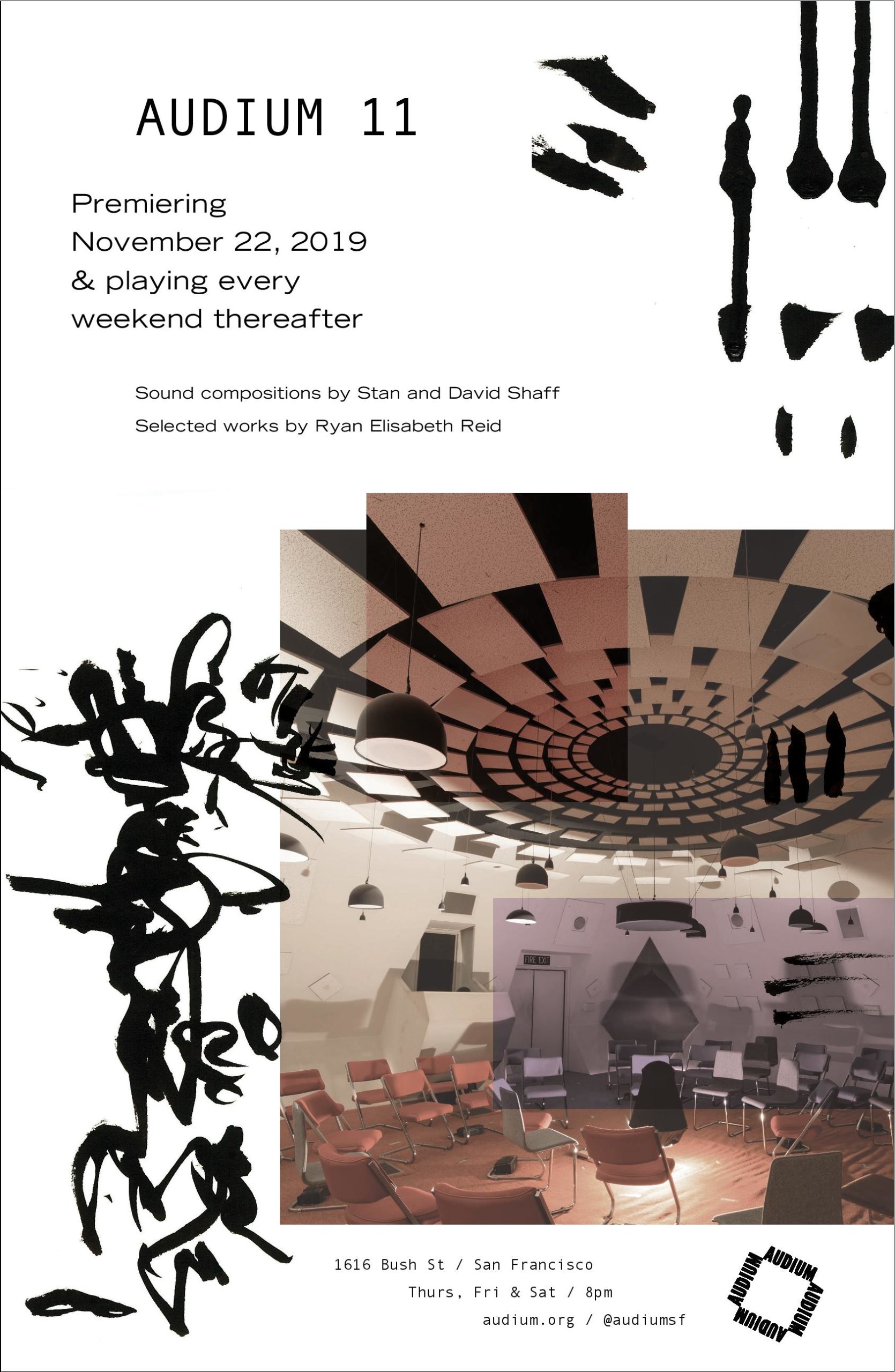 Composition by Stan and David Shaff. Visual art installation in lobby by Ryan Elisabeth Reid. Enhanced digital playback for full building, new digital live controls, two additional channels of audio. Hoodline's Cedric Westphal writes "It's the labor of love of a father-son team…. every element of Audium is crafted to fully immerse the audience in sound, from the entrance lobby to the bathrooms to the lighting."
Full System Digitization
August 1, 2020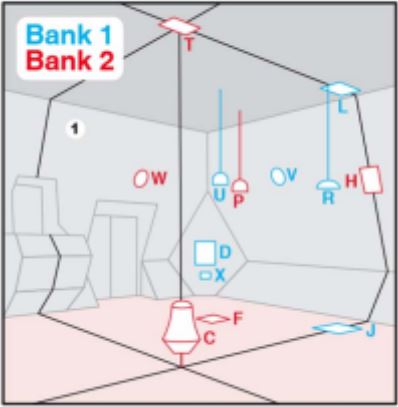 Fall 2020-2021: Full digitization of live sound control system; 6 channels of audio become 20 channels. Artist testing informs redesign of the system from the ground up with a seamless experience for all users. 
Sound Hour Premiere
May 6, 2021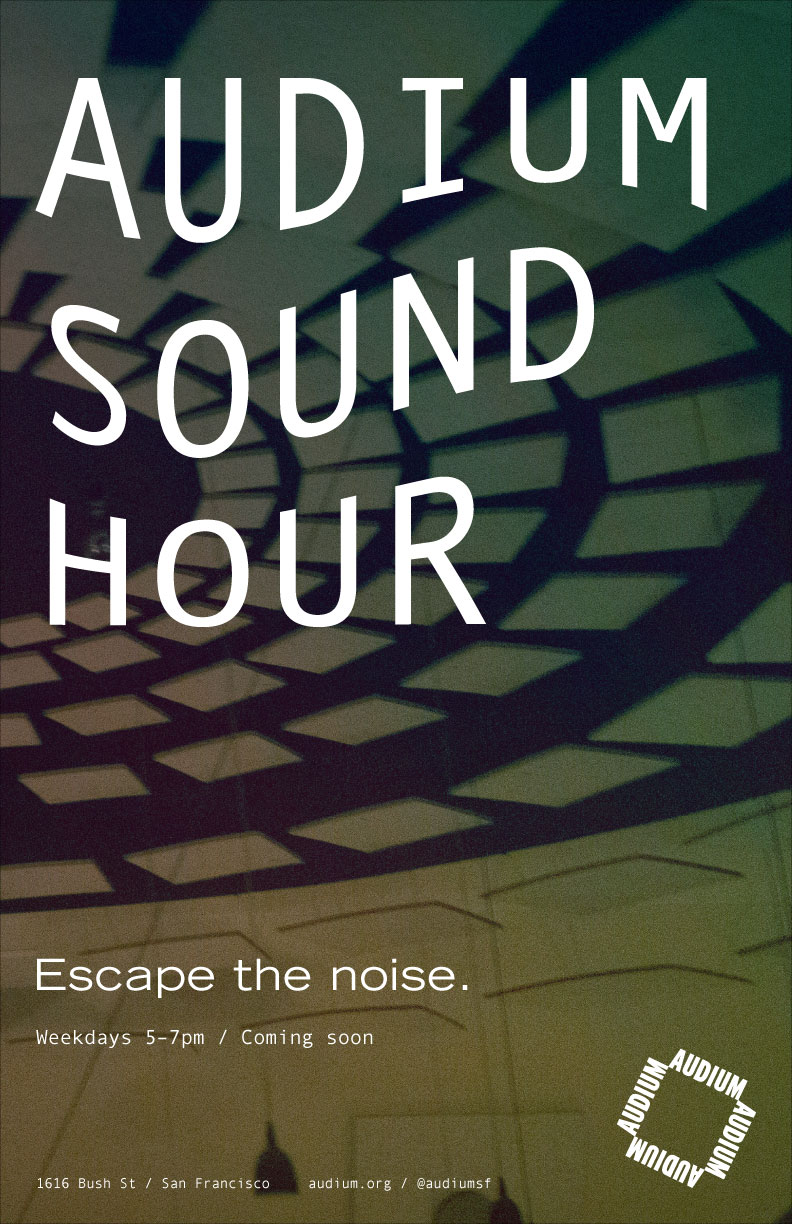 Composition & lobby installation by Dave Shaff. Culture critic Dan Gentile writes for SF Gate "The way the sound moves around the space feels fluid rather than mechanical, moved by a hand rather than a mouse….. To put it simply, the place has just got soul." 
Residency Program Begins
October 18, 2021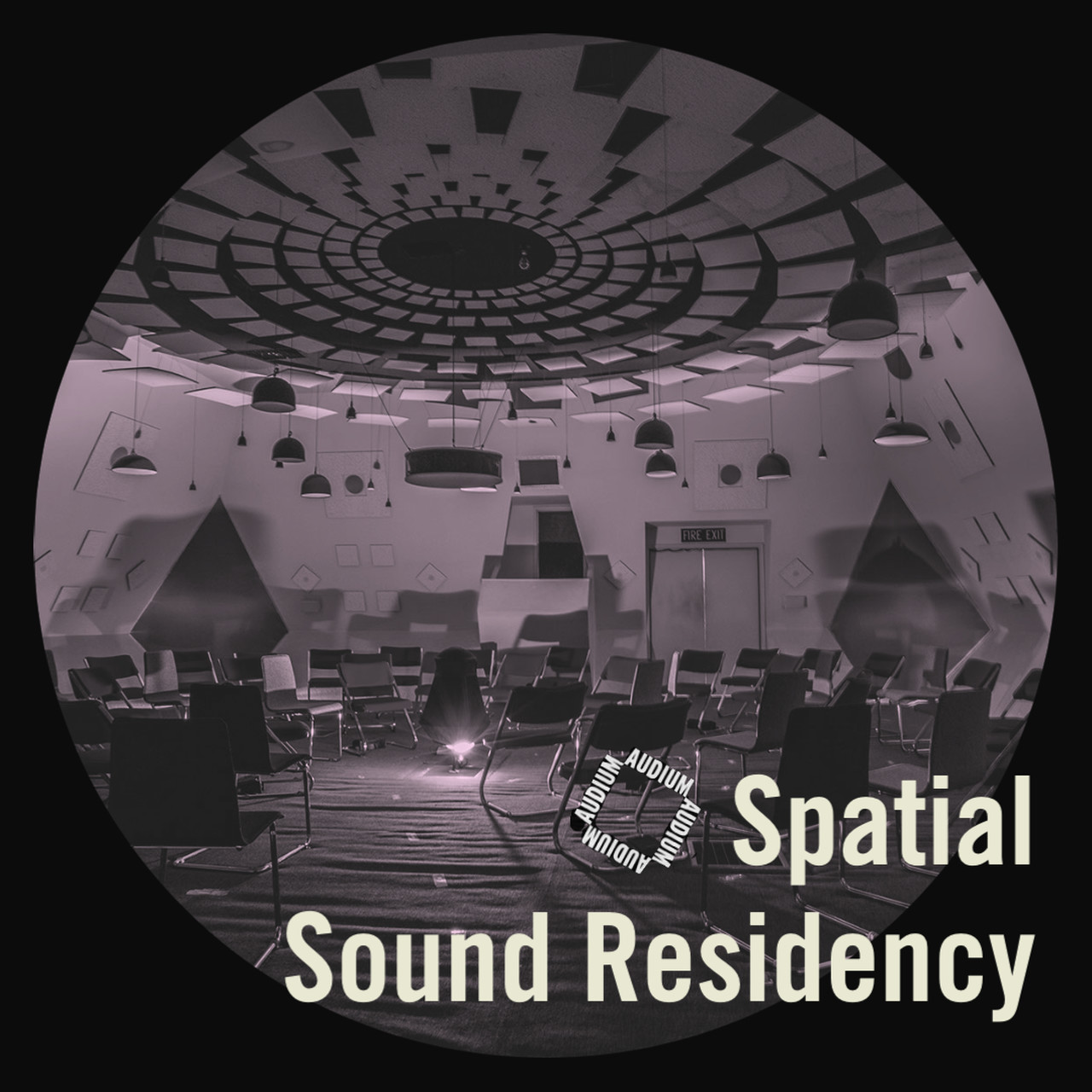 With the support of the National Endowment for the Arts, Audium's inaugural Spatial Sound Residency Program supports 3 Bay Area artists in creating and performing new immersive works of sound, projection and light.