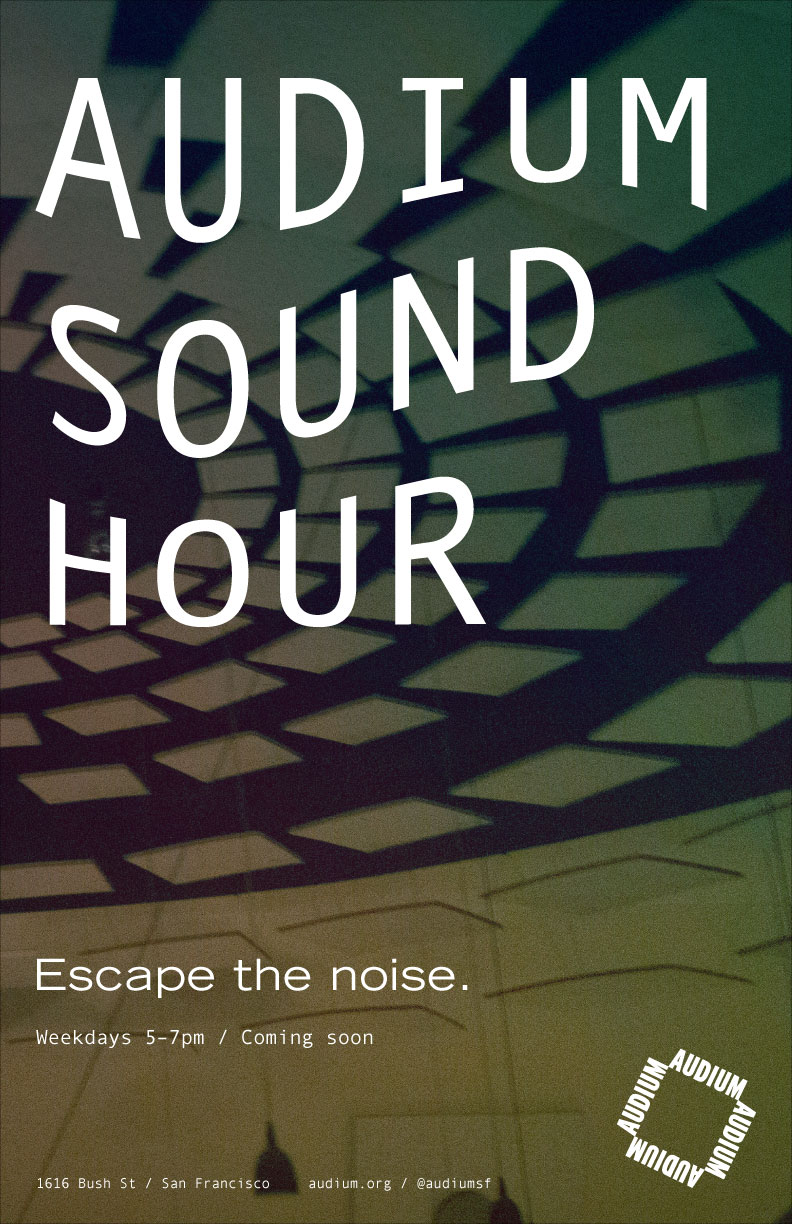 The new Audium: Sound Hour offers San Francisco an alternative to the after-work happy hour routine. For the price of a beer, relax in a quiet space away from the bar scene and the accompanying inability to hear yourself think.
Experience sound scenes that jump off the walls. Spring from the loud clatter of the Tenderloin to a remote Baker Beach cave. A familiar afternoon in the Sunset District gives away to an ecstatic celebration in the Mission.  Hear birds flitter above, while children laugh and play below. Electronic melodies bump up against each other and burst.
From entrance to exit, Audium Sound Hour will massage your senses. Leave the worries of the workday behind and head home feeling good- without the usual hangover. 
Audium Sound Hour will open as soon as it is safe to reopen, and will be presented every Wednesday & Thursday from 5-7pm. Turn your phone off and take your time exploring the building; strict silence is required in the auditorium.  Audience members are allowed to enter whenever they wish, but budget about 40-60 minutes for the full experience.