Audium offers private showings of Audium sound experiences, venue rentals for private events, and listening session bookings for artists.
Contact booking@audium.org and indicate the size of your group, your available dates, and the purpose of your gathering. Private bookings are available Monday through Saturday, daytime and evening (excluding public opening hours).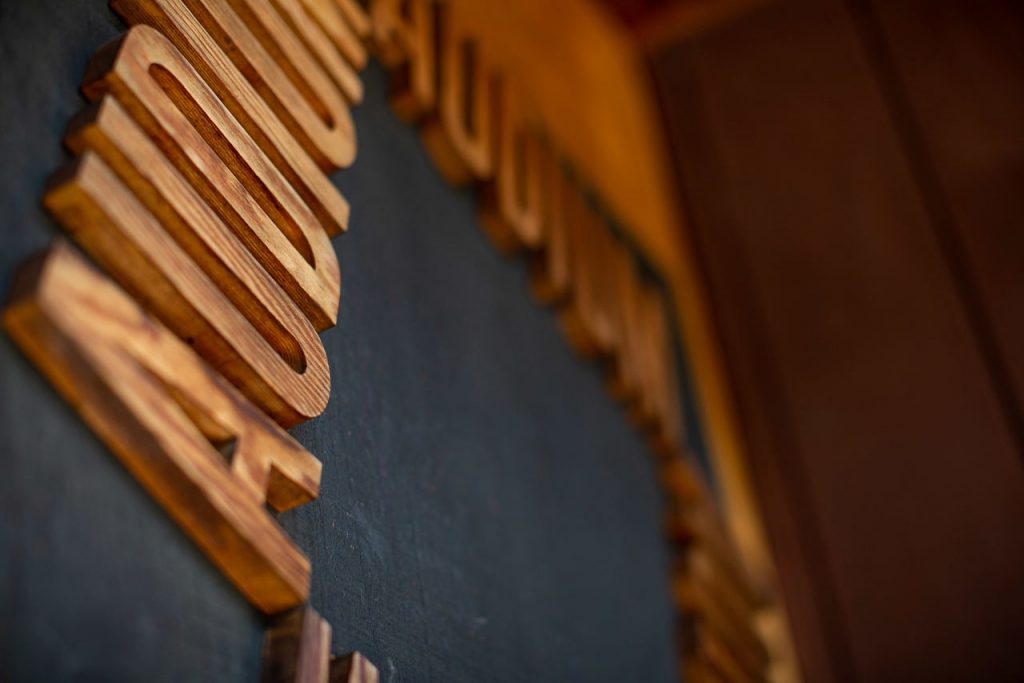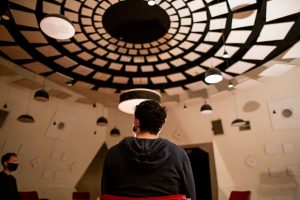 Private Sound Experiences
We offer two private performance options to choose from: the immersive installation Audium: Sound Hour, or a full performance of Audium 11. All private performances include Q&A and discussion with the artist after the performance. Rates vary depending on group size. Discounted rates for educational institutions and nonprofits are available.
Venue Rentals
Audium has two event spaces: the sound space & the lobby.
The sound space features 20.1 channels of audio, 176 speakers, and stellar acoustics for speaking and listening.
No food or drink is allowed in the sound space.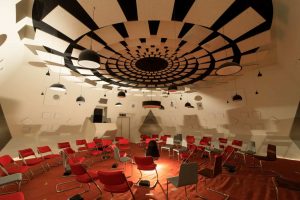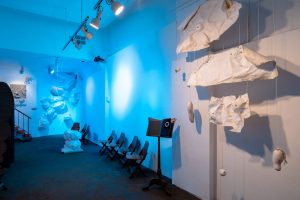 Our lobby features 6 projectors, 8 channels of dedicated audio, and rotating visual art exhibitions.
The building has a 49 person capacity. 
Contact booking@audium.org for a quote. Rates vary based on the day and type of event.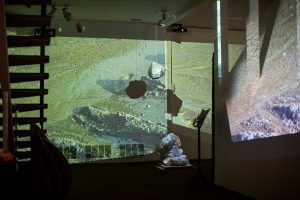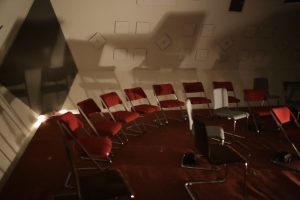 Listening Sessions
We also rent out the sound space specifically for artist listening and mixing sessions. Test out a new work on our 20.1 channel sound system.  Try our custom mixing system to feel what happens when you move your sound around the space. Listen in a quiet room with incredible acoustics. 
Important points:
Audium is not your typical venue, the theater has a very specific design. It is important to understand the layout and uses of the space before you book. Don't hesitate to ask us any questions!
Food & drink may be served in the lobby, but cannot be brought into the sound space. We don't have kichen facilities.
No photography or videography is allowed inside the sound space without prior permission.
Modifications to the lobby or sound space- including banners, lighting, and signs- need approval before your event. No logos, sponsorship posters, or advertisements are allowed inside the venue.