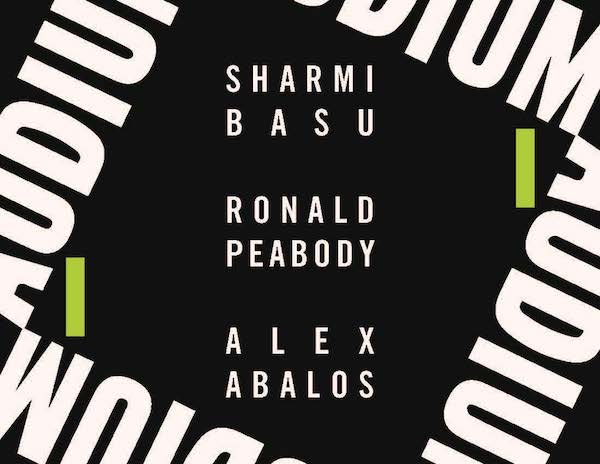 Audium is launching the second edition of the popular NEW VOICES artist-in-residence show. After the warm welcome from audiences attending the first-ever Audium Sound Residency last year, Audium's specially-built speaker environment has been home to three new artists since October 2022. 
During three months of creation, the artists have explored sound movement, texture, and spatialization in Audium's speaker-space. Artists Sharmi Basu, Alex Abalos and Ronald Peabody have transformed the theater into an otherworldly experience, grounded in Bay Area roots. The residents have designed their own original spatial works and will perform their sound movement live. The show extends beyond the speaker space, spilling out into the lobby with elements of sound, electronics, poetry, graffiti and projection surrounding the audience from the moment they enter the building.
Care is a Sinkhole
Sharmi Basu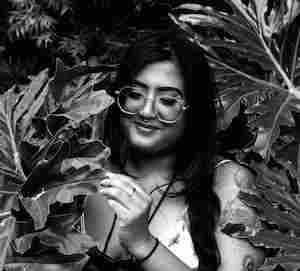 Care is a Sinkhole
is an encompassing audio piece & installation outlining the complexity of caregiving for people in struggle. It tells the story of a society reliant on caseworkers for its most marginalized people in crisis. Due to ecological disaster and the destructive consequences of this society's version of Capitalism, the caseworkers have disappeared into a sinkhole, and an underground group is seeking to find the remaining relics to recreate solid networks of care. Simultaneously, the government in power has begun a militaristic care worker simulation program to train new individuals who are tasked with recreating the rituals of care without the ancestral knowledge of this previously-thriving care network. The audience is invited to participate in the program as this world's new militia of care.
AFRICALIEN
Ronald Peabody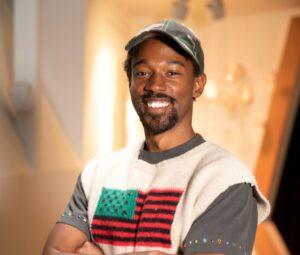 AFRICALIEN is a conversation between the audience and an 88 year old subject. You are invited to observe and decipher the subject's recorded brain activity after a traumatic plane event. Peabody composed this immersive audio work using analog recordings, digital sample manipulations, live instruments and vocal layering. Relating to the randomness of brain activity, Peabody chose to keep sounds as conceptual as can be—no writing for lyrics, keeping the first take for instrument recordings, and randomizing manipulations. The acceptance of beauty in confusion is what AFRICALIEN at Audium means.
Soliloquy of Chaos
Alex Abalos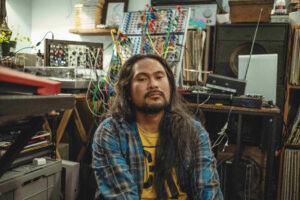 San Francisco (and its surrounding bay area) is an encyclopedia of style the world constantly references yet rarely cites. When the Bay Area is finally cited, it's because a stubborn hard working artist took the time to dig for the beauty of what gives the bay area its soul. You are invited to audibly experience these 6 different chapters: Brown Indigenous Futurism, A Manongs love letter about his home, A Haunted tour of Frico's venue graveyard, The dopest districts in Frisco, A machines search for soul in Kulintangs, Finding your peace in style.  The chaos of the day will dictate which chapter will be read. 
Audium's Sound Residency Program is funded in part through a grant from the National Endowment for the Arts.