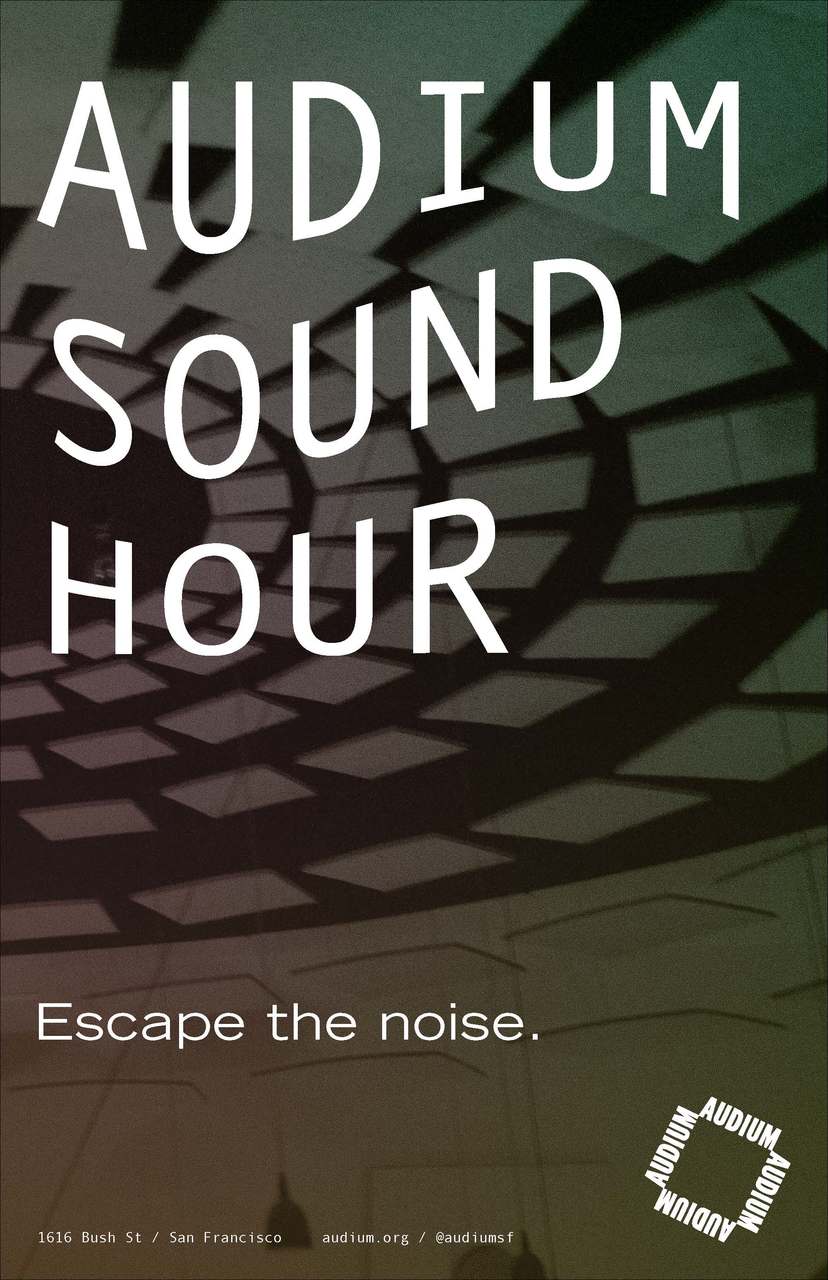 Audium: Sound Hour offers San Francisco sonic well-being in a new world. This curated, immersive environment aims to promote calm and wellness through spatial sound. Come relax in a safe space away from the noise of our current reality. 
This composition takes the listener on a sonic journey through San Francisco: spring from the loud clatter of the Tenderloin to a remote Baker Beach cave. A familiar afternoon in the Sunset District gives way to an ecstatic celebration in the Mission.  Hear birds flitter above, while children laugh and play below. Electronic melodies bump up against each other and burst.
The Sound Hour takes advantage of Audium's newly-modernized system, allowing for crisper and more immersive sound movement than ever before. Experience sound scenes that jump off the walls!
From entrance to exit, Audium Sound Hour will massage your senses. Turn your phone off and take your time exploring the building; strict silence is requested upon entering the auditorium.  
Doors at 7:15, show at 7:30pm; program lasts approximatley 50 minutes.