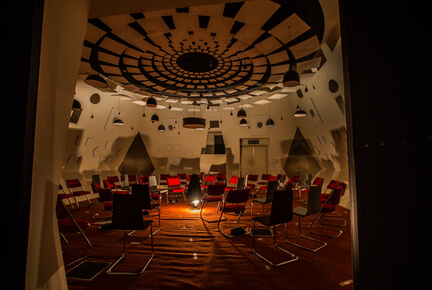 Performances take place in complete darkness.
Those with concerns are encouraged to research
more online before attending.
No children under 12 please.
Tickets are available for pre-purchase through
City Box Office (claim at Audium box office by 8:15pm).
Gift certificates are available for purchase here.
More info on private performance and venue booking inquires available here.