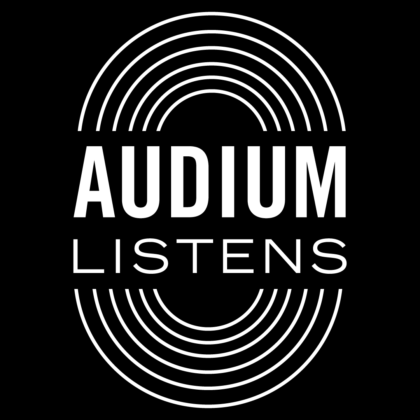 COVID-19 has caused incredible pain and struggle in the arts world.  Host Dave Shaff seeks to discover how we can move forward and create a better future for creators. How can we create art in isolation? How do we bring people together through social distance?
Audium Listens features Bay Area artists in conversation about how they have been affected by the crisis. Learn how they are responding, pivoting and growing amid the intense emotion of the times.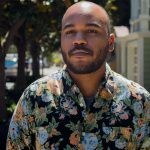 #8 A New Day? – Mark Sabb
As we appear to be coming out of the worst days of the pandemic, it's time to start asking the big questions. Mark Sabb helps us throw up a mirror to see who we are and how the Bay has changed for artists and arts institutions. Learn about Mark's work as a digital artist, founder of Felt Zine, and digital content strategist for the Museum of the African Diaspora. Find more of Mark here, and check out this episode's featured musicians Dev Moore & Jawn Diego.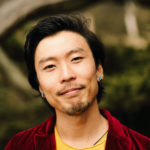 #7 Bridging Divides – Scott Shigeoka
We've all heard that there are two Americas now: Us & Them. Storyteller creative Scott Shigeoka is trying to change that. Hear their story of coming out as queer, writing for the Washington Post and organizing music festivals. All this informs their current work creating opportunities for dialogue with "the other side" of the political and social divide. Check out Scott's work at scottshigeoka.com. And view the transcript here.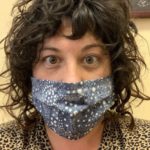 #6 The Climate and You: Mia Feuer
We reflect on the tumult of 2020 with sculptor and CCA professor Mia Feuer. Mia takes us deep into her research and art around climate change.  We discuss motherhood during COVID, careerism, and how to change with a changing planet. Find out more about Mia at miafeuer.com. This episode's background music is by Nate Tedesco. See the transcript here.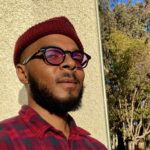 #5 Channeling Your Ancestors: Cairo McCockran
How do you master the art of the zoom gig? Musician and educator Cairo McCockran drops some insight; topics range from being a black musician in the age of BLM, an ambitious plan for a "Musician Corps," and how to stay inspired during dark times. Connect and listen to more of Cairo on his instagram. See the transcript here.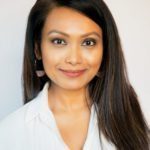 #4 Creating Change: Jacintha Charles
Jacintha Charles shares her experiences in the Singaporean and American film industries. Learn how she supports other women in film and how COVID and BLM are shaping her craft. Find out more about her work at jacinthacharles.com. Also featuring the cinematic music of Holly Mead. See the transcript here.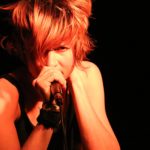 #3 Musician's Struggle: Jean Yaste
The struggle is real; musicians are out of gigs, money and motivation. Jean Yaste, leader of the band Future Twin, gives us insight on these issues from her experience as an artist and housing activist during this crisis. Find more  of Jean's music at futuretwin.com. See the transcript here.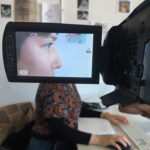 #2 Sound and Silence: Blanca Bercial
Can you hear me? Sound artist and academic Blanca Bercial shows us how listening to the sounds in-between sounds can help us reimagine our cities and our relationships to each other. Learn more about her work at blancabercial.com. See the transcript here.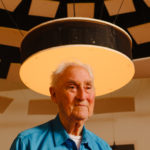 #1 Looking Ahead: Stan Shaff
Audium co-founder and spatial sound pioneer Stan Shaff uses lessons from his past to contemplate a better future for the arts during the crisis. See the transcipt here.
Credits:
Host, sound design, editing: Dave Shaff
Voice editor, music & sound design: Nate Tedesco
Story consultant: Emma Scully
Logo design: Michelle Anderson
Final Transcription: Odin Rosado
Sounds:
Ep 1:
Synthesizers: Stan Shaff
Trumpet: Dave Shaff
Ep. 2:
Field recordings of Mission district: Blanca Bercial
Bubbles: Courtesy of Freesound.org
Ep. 3:
All music tracks: used courtesy of Future Twin off the album Suffer No Fools
Grand piano: Ben Slater
Musician asking for tips: Aaron Leese
"Creating, production & publishing" sounds from Freesound.org
Ep. 4:
Cinematic music courtesy of The Gift film and Holly Mead
Punjabi Religious hymn, 'spanner' and zip sounds: Freesound.org
Thumb harp, film set, protest & riot sounds: Dave Shaff
Ep. 5:
All sampled beats courtesy of Cairo McCockran
Percussion instruments: Dave Shaff
Recorded drums solos: Cairo McCockran playing with Mean to Me
Ep.6:
 Guitar background music: Nate Tedesco
bird, Palestinian protesters, styrofoam : Dave Shaff
glacier calving, cash register, bell ringing, baby noise: Freesound.org
xylophones, extraction machine, bells, police and construction sounds, lion roaring: Stan Shaff
arctic ice: Courtesy of Mia Feuer
Ep.7:
All background music & sounds composed and recorded by
Dave Shaff
except
:
(opening and closing theme originally composed for Miikka Skaffari's
short plant film
.)
Tapping sound: Ryan Elizabeth Reid 
Group singing "Didn't He Ramble": Percussion workshop led by Aaron Kierbel
Ep. 8:
Background music:
Dev Moore – Valley Prayer
Dev Moore – Stank Aquarium Date
Dev Moore – Aye Mama
ChrisHK – City Fair
Jawn Diego – Dreams
Dev Moore – Find A Way
Jawn Diego – Guap
Dev Moore – Oh Yeah
Sound Effects by Nate Tedesco